History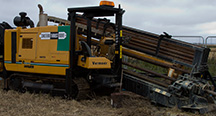 When Andy Howe, (MD of Chiltern Thrustbore Ltd) first started working in the construction industry some 28 years ago, the notion of trenchless technology had hardly taken hold.
Very few such contracts existed and when they did they were the preserve of highly specialised operations – and Andy's first job was with just such an operation, Ubortech.
Learning the trade over the next eight years meant that Andy worked at the leading edge of a rapidly developing technology and it didn't take a lot of hard decision making to move on in 1993 to form his own company specifically to specialise in this sector.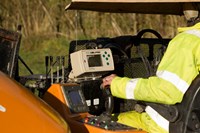 Now, there are very few civil engineering jobs which don't demand the expertise and skills of a company like Chiltern Thrustbore to ensure that all usual activities around any site can continue without interruption.
Whether keeping traffic flowing on motorways, railways and airfields or making certain that commercially valuable functions aren't cancelled (like racing at Silverstone or other major sporting events) CTB have grown with the NO-DIG technology and are as well equipped to handle the demands of work as any operator in the UK and Mainland Europe – and better equipped than most.
Throughout this period of development many major contractors have set up their own NO-DIG subsidiaries but they have all been and gone with ever greater reliance and faith being placed on the smaller firms such as CTB.